The Suite
Set up as a luxury loft apartment, it's perfect for the bride and groom to start their honeymoon after a busy day of wedding festivities! Located on the third floor of the ballroom, the suite includes a full kitchen, living and dining area, 50" plasma TV with Apple TV, king sized bed, private bath with Jacuzzi tub and beautiful views overlooking Mulberry Street in Downtown Macon!
The suite is yours for the evening, then feel welcome to sleep in a little and enjoy the morning before your checkout time.
It's also a wonderful location for private VIP cocktails during corporate functions.
Need a place to stay? Check the suite out on AirBnB!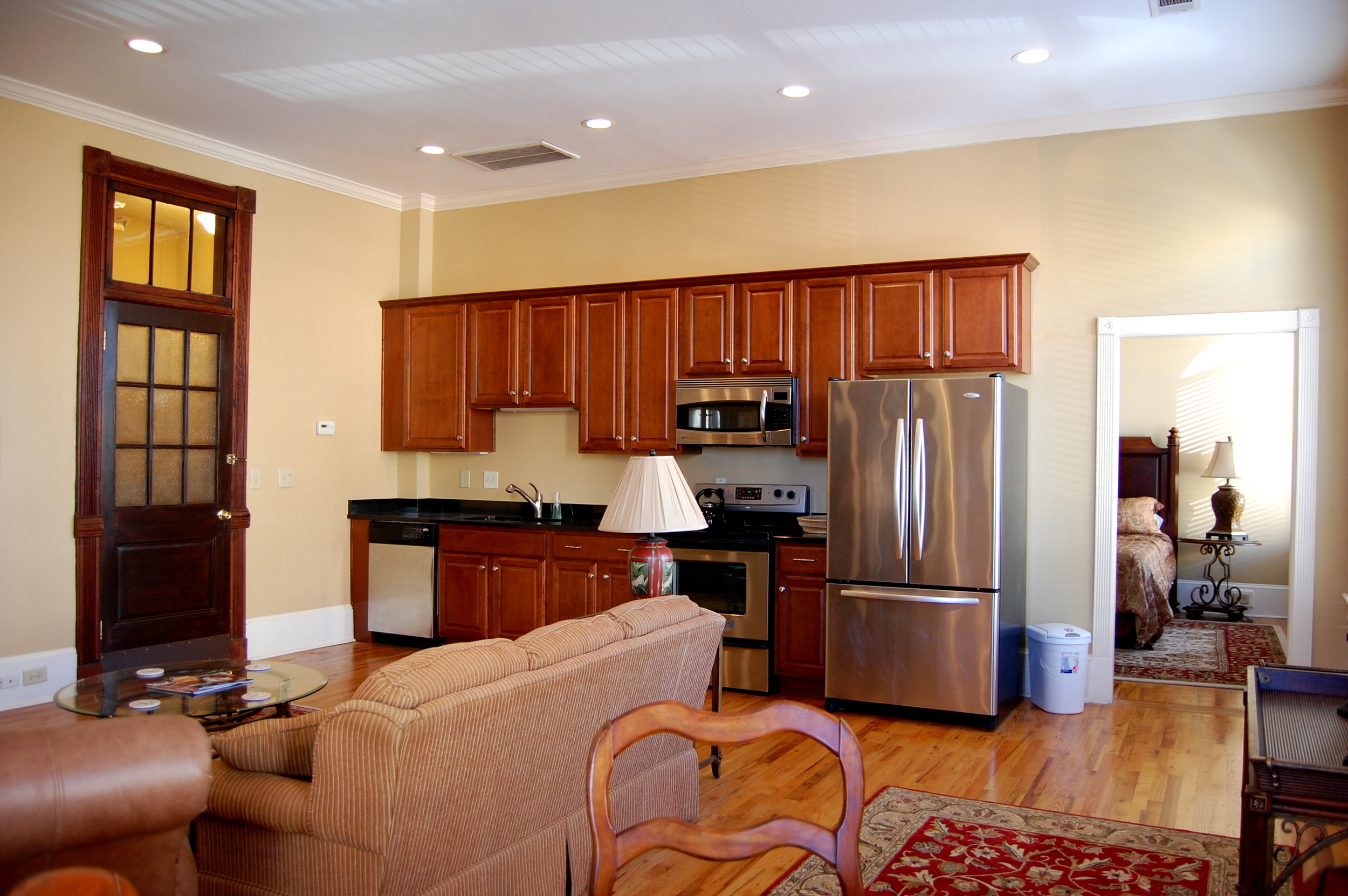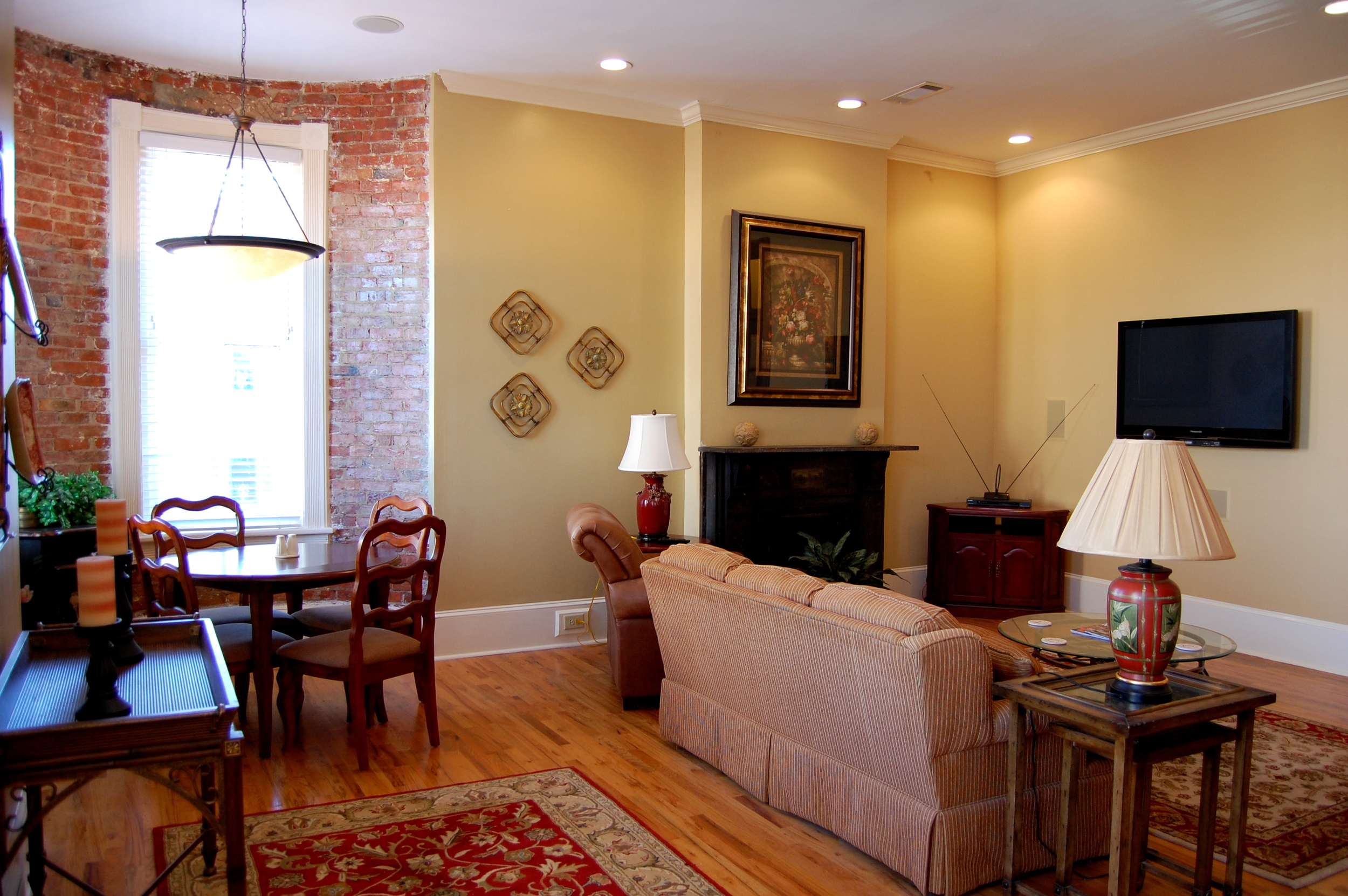 The VIP Suite is included with most rental packages.*